Medical Teeth Image Visualization
Photo-realistic 3D teeth visualization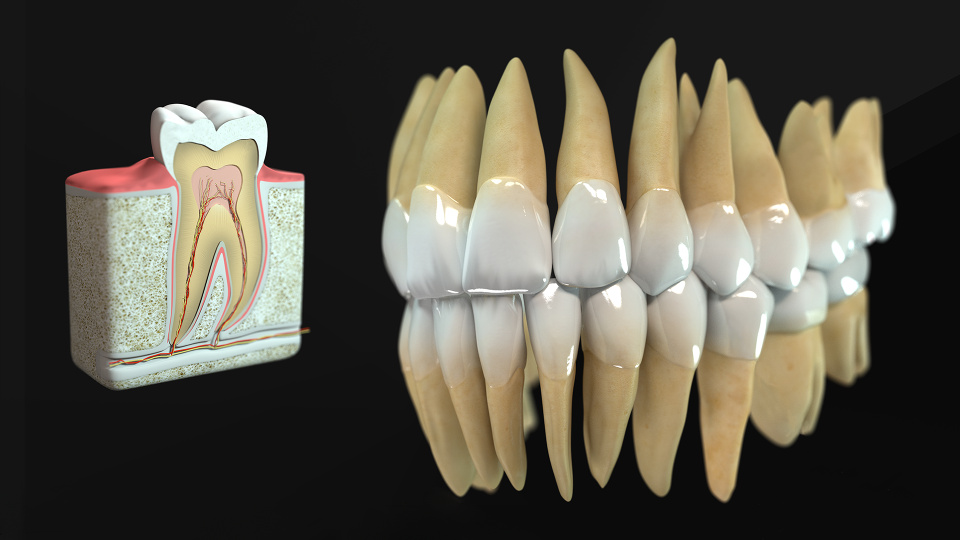 The Problem
Nowadays, scientific magazines, books, TV series, and web presentations demand exceptional details, scientific accuracy, and photorealism in medical visualizations. From full-scale human bodies to microbiological level, visualizations provide a better understanding of how biological systems work, which enables medical doctors, biologists, anatomists, and students to learn, apply, and share their knowledge.
The Solution - Medical Image Visualization
We were asked to create this type of project – a very detailed, photo-realistic 3D teeth visualization. From the very start, we took care of and focused on every visual detail, such as form, lighting, subtle white shades, and subsurface scattering. Photo-realistic Blender Cycles rendering engine enabled to achieve visually convincing materials and reflections. To be honest, it was challenging, but a very interesting project.
Conclusion
We eagerly anticipate working on such a project again and look forward to bringing you yet another impressive photo-realistic visual.