An animated 3D house visualization
3D real estate visualization displaying economical, energy-saving, and thermo-control features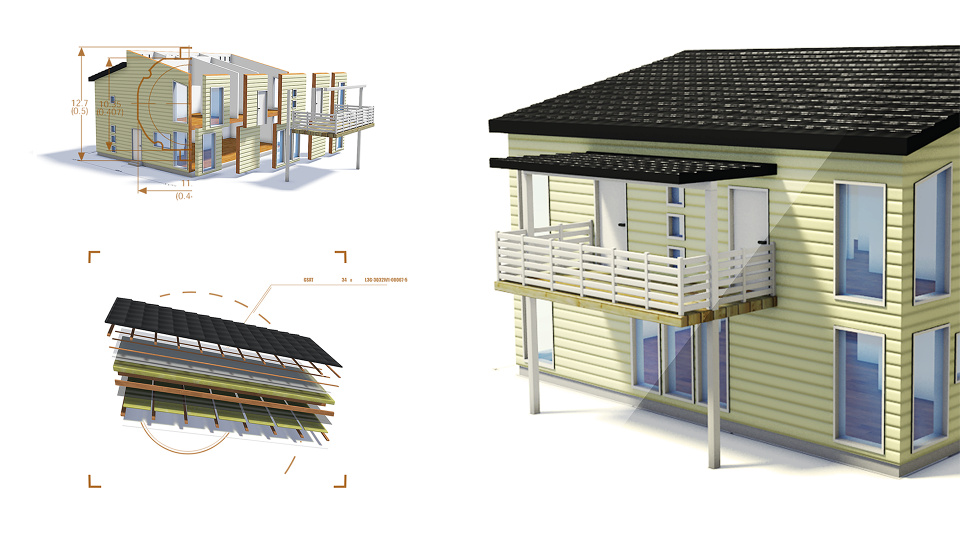 The Problem
Every architect and real estate agent knows how important a beautiful visualization of a certain space is. It develops a vision and stimulates the imagination of the potential buyer's mind. However, today's customer doesn't only seek for visual appeal. Often, they're on a lookout of practical and technical aspects of their future residence. Before making the purchase, they take into account such aspects as energy-saving features, thermo-control, ventilation, or interior lighting conditions of the house.
The Solution - 3D House Visualization
A brilliantly produced 3D house animation can be visually appealing as well as present the technical aspects of a building. We created a 3D house model and broke it apart to compose the final animation and camera work, enhancing the details of the thermal insulation materials. In this animated 3D visualization, we focused on the practical aspects of how the building is made and the main features it has.
Conclusion
Economical side of the house as well as the quality are key aspects for today's real estate buyer and it is very important to show what is inside the building – the details that aren't always known and visible to the customer.